May 19th, 2022
Pro-Stitcher is the computerized element to Handi Quilter's amazing machines, that enable even the beginners to start turning out amazing quilts, right away!  We wanted to have this day of training completely for Pro-Stitcher because there are a number of you who are seriously interested in adding this to your machine, as well as those who already own it and want to learn more than just the basics.  So we are excited to have Adam and Micki teach Pro-Stitcher for an entire day!  They will also spend a little time on HQ Designer which help you create your own designs as well!
This class will start at 9:00 AM and end around 4:30 PM with about a 90 minute break for lunch.  This is not just a lecture demo, it also has a significant amount of hands-on time!  There will be 12 machines here that you can practice on and that is where the magic comes alive!
So sign up today and make sure you have your spot reserved as we expect this class to fill up quickly!
Here are the things we will be covering:
• Basic overview of how to use Pro-Stitcher
• Create an area and place a block using Skew, Resize, Xform or Align
• Use the modify tools to make a design fit in any space
• Set up an edge to edge design three ways
• Cropping the bottom of an edge to edge design
• Basic repositioning and advancing an e2e design
• Moving your start and end points
• Manage sashings, border and corners
• Cropping, rotating and resizing designs for customization
• Use Mark and Record to create your own designs
• Combining designs
If you are already an owner, you can bring along a laptop and we will install the software on it so that you can work right along in the class with what is shown on the screen!  And if you purchased your machine from us, please contact us for a coupon code to discount this class for you!
Our Educators: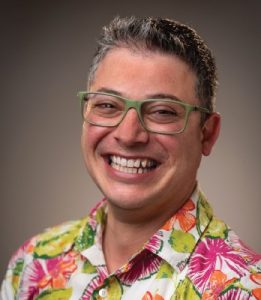 Adam Rateliff
Adam Rateliff grew up in a family of fiber artists. His grandmother could create anything with a needle and embroidery floss; his mother is a very talented sewist, especially with garments and costumes. He remembers, at a young age, sitting and watching his mother create, and one day asked her to teach him how to sew. He retained those skills and built on them throughout his life and finds his joy and happiness helping quilters realize their quilting goals.
Adam began quilting in 2012. As a beginner he was in awe of longarm quilters, imagining what it would be like to have the freedom of finishing his quilting projects himself and the creativity it would inspire. After much thought and some good friends for support, he purchased a HQ Infinity® with Pro-Stitcher®, and has been quilting professionally ever since.
Adam enjoys teaching quilting classes at local shops, guilds, and in his home studio. His students are those who are usually found laughing the loudest while working on brand new skills. Adam excels at getting quilters outside of their comfort zone, teaching the best ways to use rulers, free motion, or blending Pro-Stitcher designs with free motion work. His relaxed fun style in and out of class, inspire others to have fun with their journey in quilting.
Adam is also a member of the Handi Quilter Inspiration Squad, and can be found making how-to videos on his YouTube channel at AdamSewFun. He also inspires others through multiple social media platforms, including Facebook and Instagram.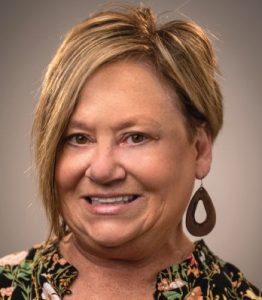 Micki Chappelear
Micki Chappelear resides in Hillsboro, Illinois, a rural farming community where she has lived her entire life.  She was introduced to her love of sewing through 4-H and doing alterations at a men's clothing store at the young age of 16. Growing up in a family of five children, Micki shared the joy of creating crafts and sewing with her mother, who always made the family's clothing.
Later in life, Micki found her passion for longarm quilting while at a Mothers' Day outing with her sisters, taking their mother to a quilt show. While there, Micki's sister spotted a Handi Quilter machine and said it looked like something she would like. Micki tried the machine and was hooked! After two months of dreaming about the machine and the possibilities of what she could create, and after doing her research as a consumer, she ordered the HQ Fusion® with Pro-Stitcher® and never looked back! Each day she quilts, she looks forward to turning on her machine and spending the day doing what she loves. Micki now also owns the HQ Sweet Sixteen® and all three models of the HQ Stitch machines.